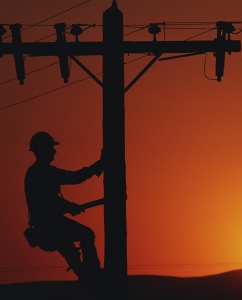 Maintaining your electrical systems within your Seattle home or business is always a good idea. Within a commercial environment this is especially true because failures can cost you a lot of money in the long run, and even put your clients or employees at risk. Preventative maintenance is necessary for any building, whether it be residential or commercial. A well maintained electrical system will keep you safe, and end up costing you far less money than a breakdown within the electrical system.
While there are many thing you can do to conduct preventative maintenance on your own electrical systems, it's still a good idea to have a professional electrician look over your system every now and then. Maintenance from an electrician is really not much different than the kind of maintenance you do on your car. Sometimes you need new tires, your oil changed, or new brake pads installed. You ignore this kind of upkeep at your own risk, and to the detriment of your vehicle.
We offer professional checkups on all of your electrical systems by an electrician so you can continue to enjoy peace of mind. This kind of preventative electrical maintenance can either be regularly scheduled with an electrician, or a one-time job designed to make sure everything is functioning normally. Perhaps you've noticed something that doesn't seem quite right, light dimming lights or unusual popping sounds when you plug in an electrical item. These are all good reasons to call one of our electricians to make sure everything is operating nominally, and that you are not in danger.
The bottom line is that faulty wiring costs money and lives every year in Seattle, and in America. The United States Fire Administration states that home electrical issues account for 26,100 fires and $1 billion in property losses every year in the United States. Approximately half of all residential electrical fires involve electrical wiring, and result in almost 300 deaths per year. For these reasons alone, it makes sense to ensure that your electrical wiring and systems are being installed and cared for by a licensed professional electrician in the Seattle area.
Contact Us Today for All of Your Electrical Needs
Whether you need some new outlets installed in your home, or need the large scale services of a professional Seattle electrical contractor, you are a phone call away from having a qualified professional Seattle area electrician at your doorstep. We pride ourselves on offering the best electrical services in the Seattle area, combined with the best in customer service.
Call us today at (206) 227-3237 for all of your electrical needs. We service Seattle homes and commercial properties all over the region, for every type of electrical job.